These cats who have homes have travelled on journeys that might make your hold you breath in amazement or even fright. So we think a celebration is in order for the happy forever homes we have helped achieve. Cat adoption is our goal, and here are some of our success stories, with an insight into how cats reach us.
What Happens when a Homeless Cat is Pulled?
The adoption adventure begins when we pull a cat from a place of danger, New York's terrible ACC.
Often the cat will arrive in need of a good clean and a vital veterinary check up, it will also get the gentlest and most loving care from us. If you want to know how far Place for Cats goes to help its cats you can read about Tiger here.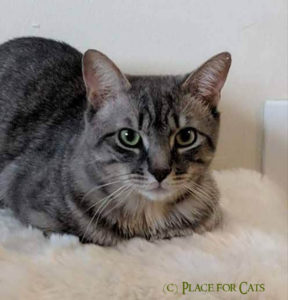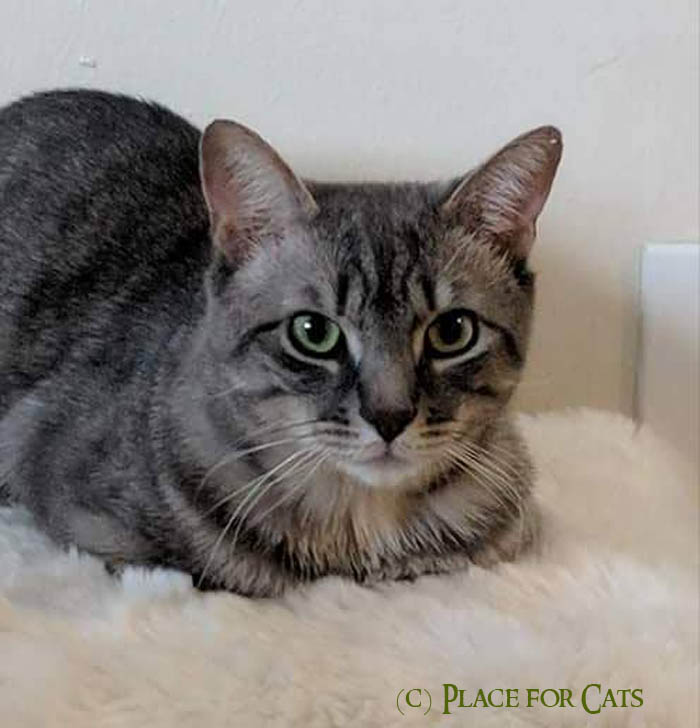 Our rescue Supporters Make a Difference
I remember one kitty called Leo. He was on the New York ACC kill list and I pledged for his rescue. He looked utterly desperate, as if he had given up hope. I was one of many people who contributed to his rescue.
The rescue was, of course, Place for Cats foster network! Leo was transformed from a dirty, hopeless and desperate young ginger boy to a vibrant, active and happy young man under PfC's care. He eventually found a home and I hope to feature him amongst our earlier alumni in the near future.
Now please enjoy the rest of our proud forever home alumni from 2017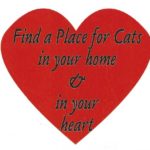 Cats who Have Homes ThankS TO 
You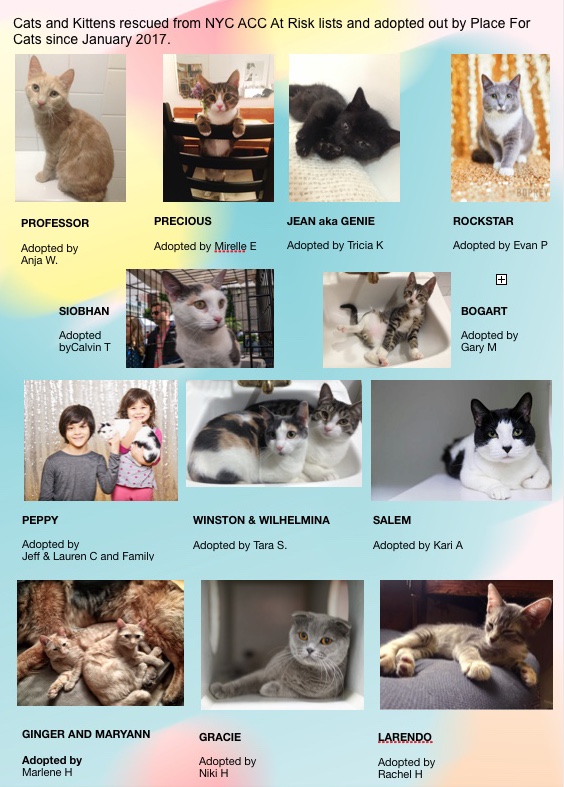 I will be bringing you further feel good updates over the coming weeks, and I know you will love seeing our successful adoptions
This is a small way of thanking you all for your ongoing support of our cats in need and our hard working network of foster parents. Like many local cat rescue groups we appreciate your help.  Don't forget, if you can be a foster parent you can contact us here.
You can also meet our current crop of kitties looking for their own forever homes on our Pet Finder page.
Marjorie on behalf of the
Place for Cats Team