Fresh Step Paw Points – what are they?
Does your cat use Fresh Step litter? Did you know that each bag comes with its very own Paw Points? Take a look at the bag in your kitty cupboard, see them?
Place for Cats Can Use Those PAW Points!
You may not use more than a bag of your favourite cat litter a month, and think it's not worth keeping the handful of points you get BUT let this hard working cat charity tell you, donating  your points to help Place for Cats, can make a huge difference.
They can help us get cat litter for growing kittens, a cosy cat bed for a sick cat to recover in, and countless other things that might be a drain on the precious resources of our rescue.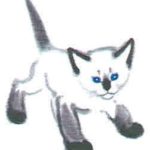 Your points, and someone else's points, and another person points – they all help Place for Cats because we get extra points for every donation you make.
The Easy Way for You to donate your Fresh Step Paw Points?
Head to the Fresh Step site (or see the picture in our sidebar)
While you are there, don't forget to Grab the App for your smartphone – so useful!
Log in and donate your points using code SHELTERBONUS1030 AND WE GET EXTRA POINTS
We receive your points, plus a bonus bunch for being a kitty charity.
Now Feel the Power of Your Own Awesomeness! You helped Place for Cats!
Times are tough all over, as you know, and Place for Cats values its donors great and small.  The difference your points could make is immense, especially to youngters like this one, recently pulled from New York's ACC.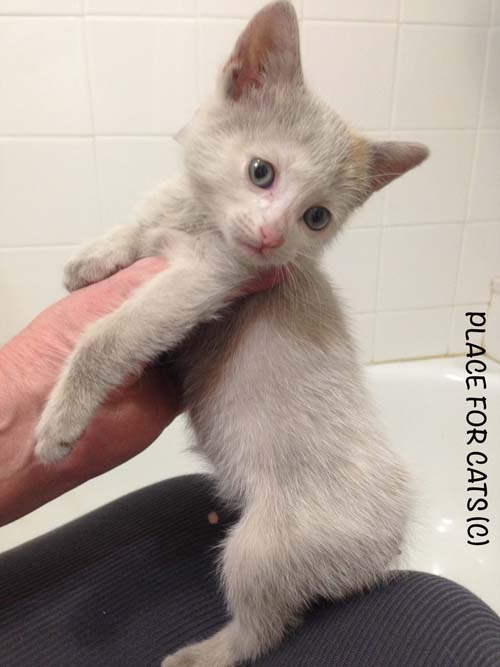 Please consider donating your Fresh Step Paw Points today! We can even point you at a cool saving to boost our your kitty litter points faster!
Marjorie
Fresh Step Fundraiser