OK Guys,  give us your biggest and best Amazon Place for Cats Smile!! Did you know that one of the big ways to Help Place for Cats is by making your Amazon purchases through >>>>>
What is Amazon 'Place for Cats' Smile!?
OK so not everyone is familiar with the Smile part, although we all know Amazon, right? Here is the official definition from Amazon so you know the who's and what's.
"When customers shop on AmazonSmile (smile.amazon.com), the Amazon Smile Foundation will donate 0.5% of the price of eligible purchases to the charitable organizations selected by customers."
This means all of your purchases via Amazon Smile can benefit Place for Cats Foster Network a lot! The more you use our link the better it is for you and for us!


Amazon Smile for the SEASONAL 
Hol
idays!
In the run up to Thanksgiving, and 'Black Friday' online there are always includes lots of Amazon special offers.
Then, with the upcoming Holiday season and arrival of winter, there will be plenty of opportunities to help kittens like our little hero Bogart, SWEET Princess Rainy and young adult fosters like Lincoln.
RAINY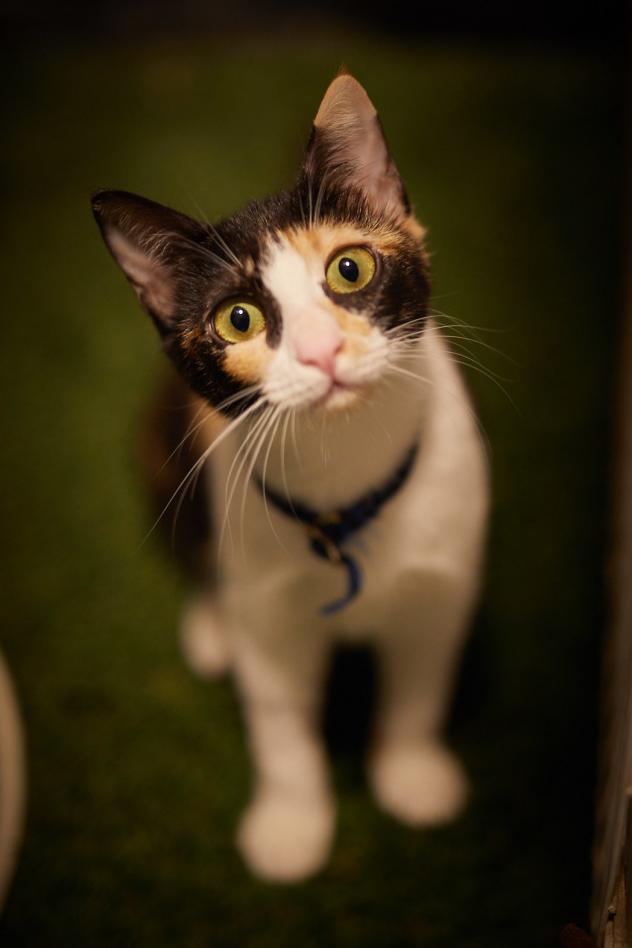 what An Amazon Place for Cats purchase means…
Each purchase is of immense help to us here. It will help us fund food for our fosters, and critically and helps us pull more cats and kittens from New York's stressful and frightening ACC.
You can see many of our cats and kittens on Petfinder, and there are fabulous youngsters we haven't even posted yet!
Never ever think your purchase is 'just one thing' or maybe 'too small'. Every. Single. Purchase, all joined together is like a bunch of raindrops all coming together and showering Place for Cats with blessings and good fortune. That one cosy mystery, that one movie download, or a new Kindle you buy to enjoy your ebooks. Every purchase counts!
Oh, and before I go…..
MEET LINCOLN, OUR PLAYFUL FOSTER!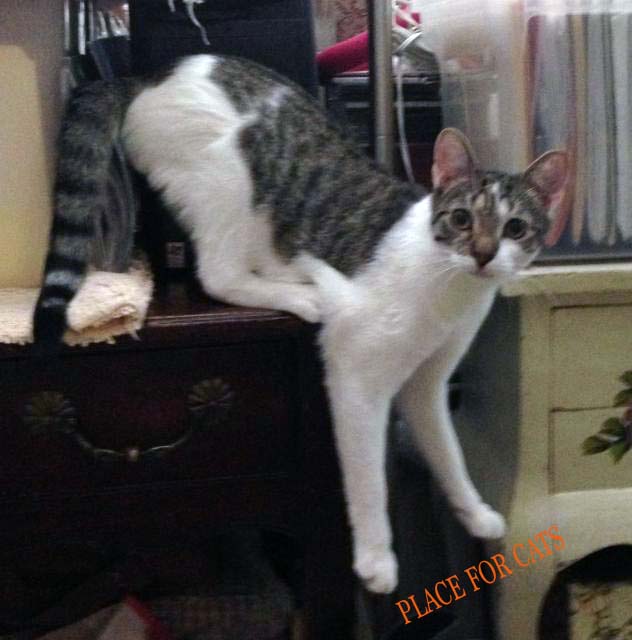 So start making those lists, get planning for the coming winter, and help us at the same time!
What is your first Amazon Smile purchase going to be?
Marjorie
Place For Cats Blogger