Remember little BOGART, who we rescued from NYC ACC's death row a few weeks ago? He came in with one ruptured eye and a nearly ruptured second eye. Not it wasn't pretty, but this was our young gentlemen at the time.
Take a breath folks, it wasn't pretty BUT…… I urge you to READ ON FAST for our totally positive update! We think someone has been reading about 'Homer the Blind Cat' to our young friend, we are are joining the Thankful Thursday Blog Hop with our dear friend Brian (friend to ferals and rescues) to celebrate Bogart's progress.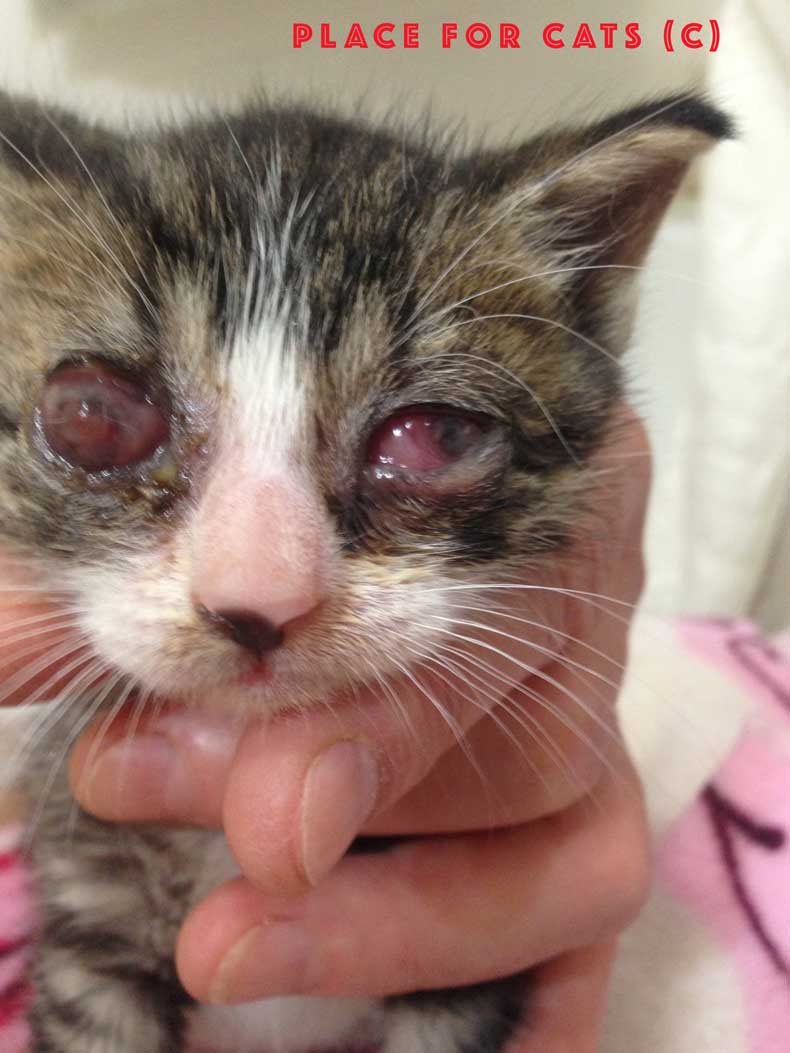 Consultation with our favorite animal ophthalmologist, Dr. Sandra van der Woerdt at The Animal Medical Center and weeks of care have reduced the inflammation immensely. Don't you just want to cheer from the rooftops of New York's skyscrapers?  We certainly do!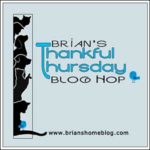 But Surely Bogart Has No Hope He's is Nearly Blind?
Our Director, Mia Lancaster, will put you right on the 'no hope' score. Read her report:
"BOGART remains almost completely blind, but one would hardly know it!
He races around (sometimes bumping into things but what-the-hey,) plays non-stop with his foster mates, always uses his litterbox, knows where his food and water bowls are situated and is the MOST affectionate little guy we've got on Place For Cats' roster. Did I mention he loves to play?"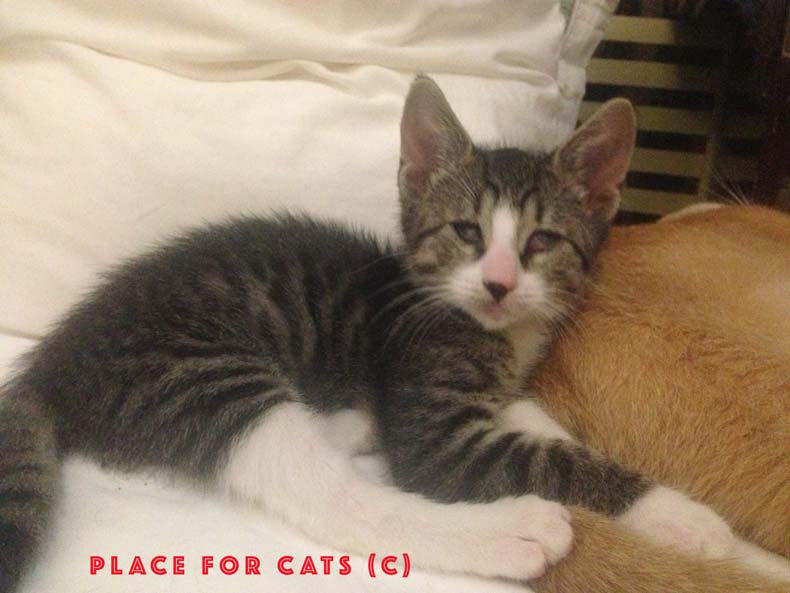 Blind Cat? Maybe But Thanks to Surgery He is Amazing
Folks, we love little Bogart and you will too. He will be listed on Place For Cats' petfinder page very soon; meanwhile, interested parties may contact us via the blog comments or our PetFinder Rescue Page!
Come on over, our PetFinder page is looking wonderful!
Bogart's surgery was not cheap, but it was done. He is not in pain thanks to Dr. van der Woerdt. If you would like to donate to Bogart's surgery fund, please use our paypal button. NOTE is you have PayPal button issues LET US KNOW in the comments.