Let me introduce the first of two posts celebrating success stories from Place for Cats.  Help us celebrate the adoptions of some of our many rescues.
Success Stories TO Make You Smile
It is easy to focus in the struggles of a small New York City rescue like ours. We rely on loyal supporters like you. We are always in need of your help. Before you enjoy our celebratory picture let me review how you can help us get even more cats adopted into forever homes.
When you use these opportunities it makes a big difference. This time of year funding tends to slow, so your help matters a great deal.
But it's not all struggle.
We have the best adopters in the entire City of New York, take a look!
Place for Cats Adoption UPDATE (1)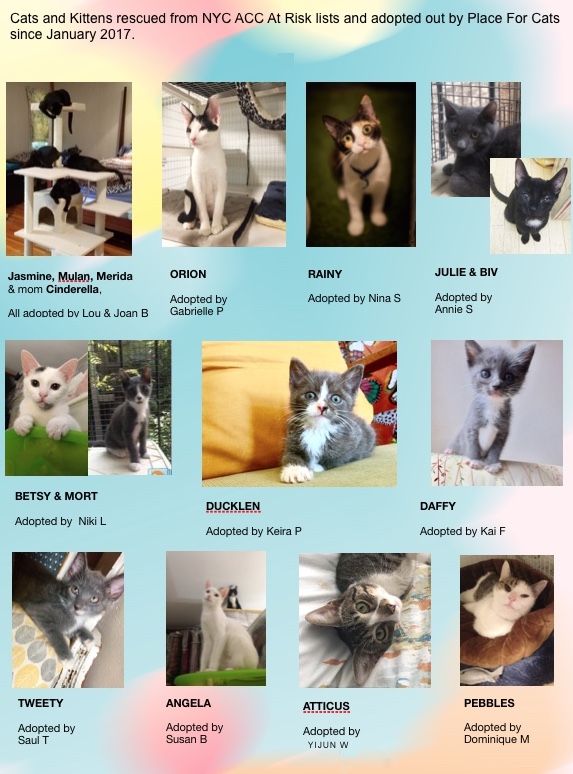 Success Stories THANKS TO FOSTER FAMILIES
It is thanks to our hard working foster families that these lives have been saved.
Many cats arrived from New York's terrible ACC in a poor way.  They need urgent veterinary care which we provide, thanks to your donations. Our fosters bring them back from the brink, give them hope and love and the opportunity to move on to a loving forever home.
Look out for our second celebratory instalment at the weekend!
Marjorie and the
Place for Cats Team