We at Place for Cats are making a desperate plea for help to find a suitable foster – or better, a forever home for Lincoln the cat. Let me tell you about this special cat.
Lincoln's Story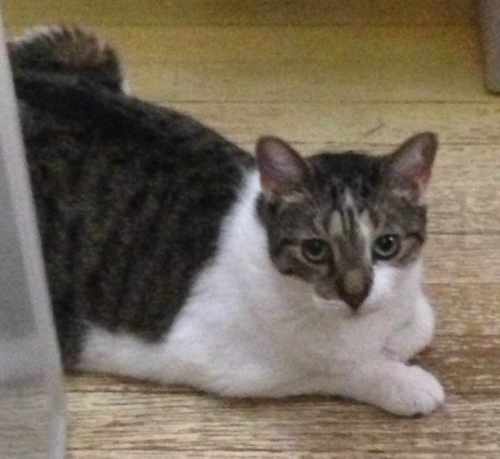 In the 30 years Place For Cats has been in operation, Lincoln is the only kitty we feel that we've totally failed up to now.
Often kitties take longer than others to find good homes. Occasionally kitties come to us in such horrible shape that the best we can do is make their remaining time comfortable. But Lincoln is the horse of another color (except, of course, he is a feline!)
Briefly, Lincoln came to us as a terrified 14-week-old kitten and despite Herculean early efforts to bring him to a point of trusting, he never caught on to that attribute.
Currently, Lincoln is getting bullied by senior resident males in the foster home, and this is getting worse. It is increasing as time passes and we feel he has reached the point where Lincoln really needs to find a suitable home now before the situation reaches critical mass.
Please read Lincoln's Petfinder profile for full details and to make an application
ADOPTERS: Lincoln would do best in a home with a caregiver who would allow him to be his independent self. Once he is comfortable in a new environment, he likes to perch aloft and watch what's going on. On top of the refrigerator or a high bookcase will become a favorite perch for Lincoln.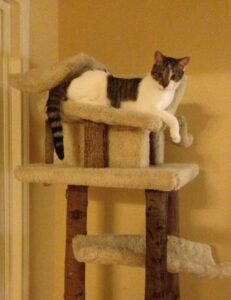 ADOPTERS: Lincoln is FeLV/FIV negative, current in vaccinations, neutered and micro-chipped. He has never required treatment for any ailment.
What Lincoln Needs

He is NOT a lap cat but is pleasant enough if he is allowed to proceed at his own pace. NO CHILDREN, DOGS OR DOMINEERING MALE CATS.
Please read Lincoln's Petfinder profile for full details and to make an application
If you can help, please contact us at [email protected] or message Mia Lancaster or Place for Cats on Facebook. Please note that Place For Cats' Adoption Contract has a NO DeClawing clause and that in any event, it is against the law in New York State to declaw a cat.
If you can't consider adopting our sweet and gentle boy, can you please share him on your social media channels. He needs all of our help and support.
Thank you for your help – Lincoln