UPDATE: Kiwi and Mango have been safely rehomed!

An urgent appeal on behalf of Place for Cats. Two of our bonded cats (former Place for Cats fosters) need a home urgently and quickly in the New York area.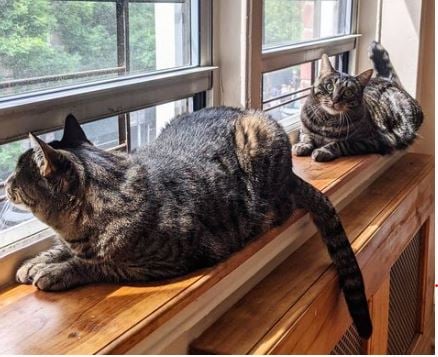 It took PfC a long to find the pair a loving home when they came to our rescue, but, thanks to our persistence, a loving home for the pair was indeed found. Unfortunately, Kiwi and Mango (formerly Kik and WeChat) again find themselves in a desperate search of a new home.
KIWI & MANGO's adoptive parents can no longer keep them. Please don't ask for details; life is short and judgment does not help. The adopters describe the sweet brother-sister duo as:
Loving,
Highly affectionate,
Inquisitive and
Inseparable!
How Do I Adopt Kiwi and Mango?
Please reach out to me here or email Place for Cats if you are interested in adopting this stunning, smart & affectionate pair of kitties.
Kiwi and Mango Health
The kitties are in excellent health, up to date in vaccinations, spayed/neutered and microchipped. Mango and Kiwi were trained using the Litter Robot. This high tech robot litter box will be beneficial for the foster and will be gifted to the new adopter.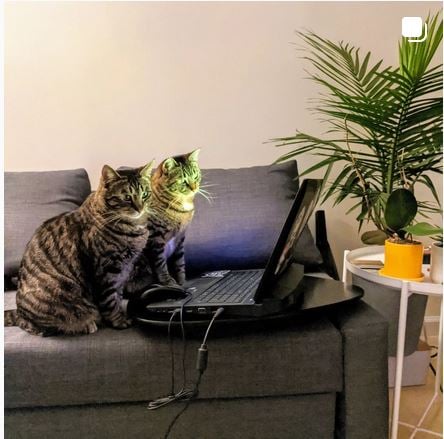 Dozens of spectacular photographs taken of Kiwi and Mango show how loved and pampered the pair has been.
"The pair can do tricks. Kiwi can jump through a loop. They both can do high fives and enjoy belly rubs. We are heartsick that our personal situation has led us to this painful decision."

Kiwi and Mango Mom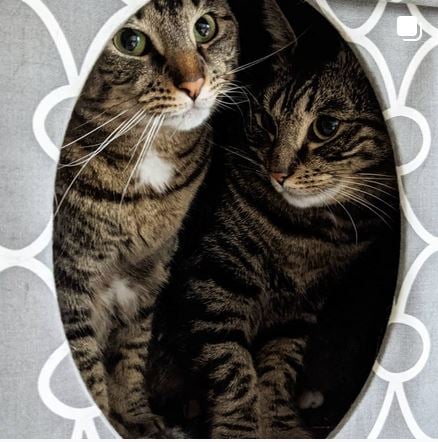 Kiwi and Mango's Instagram Account
Kiwi and Mango even have their own Instagram account which shows how gorgeous and delightful the bonded pair are.