Cat Rescue from Qatar?  Wait a minute,  what the heck is this about? OK let's give you a few details.
NOTE :

Place for Cats does not receive any of the Go Fund Me monies mentioned here. These will go directly to the Egyptian Rescue involved. This is a global rescue effort with us accepting the two cats when they reach the USA

.
A situation is developing, far from the spotlit dramas of the news headlines. This is one that needs your help and your attention. We want to help Kee and Rainey, but you will need some background – right?
Qatar's Developing Cat drama
Let's keep this simple and focus on the animals without going into complex explanations about politics in the Middle East.  Those discussions have no place here because we want to focus on the end result of Arab nations demanding foreign nationals leave Qatar within two weeks.
Many animals are being simply abandoned in the streets, and forced to fend for themselves. Can you imagine how terrifying this must be for them?
BUT a group of organisations, and individuals, are working to get animals to safety, and we at Place for Cats have taken in a cat, Gracie. We aim to take in a couple more Kee and Rainey – we are aiming to find a foster – if you can help foster See and Rainey – now is a good time to raise a paw and contact Mia Lancaster at the bottom of our PetFinder page!
Meet Gracie, A Cat Rescue from Qatar
Times are tough for us at Place for Cats, our appeals for funds from our kind donors continue.  Time and again you deliver, and even with our budget stretched tight we could not turn down the appeals for help. First came Gracie, isn't she a beauty?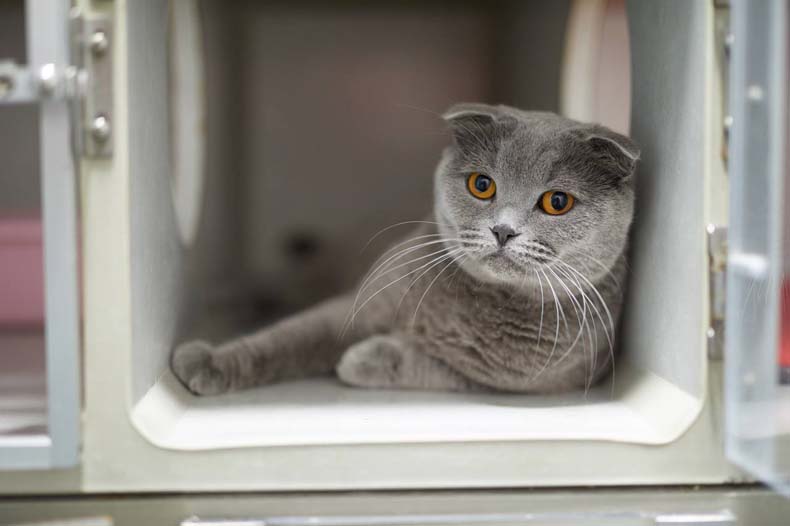 We also have big hopes of helping get out two cats – Kee and Rainey via an Egyptian rescue, and we are including a link to their Go Fund Me appeal. The twosome may currently lack Gracie's movie star appeal but one look at their desperate faces will touch your heart. The appeal has been extended to 10th July.
Cat Rescue from Qatar – Getting Cats to Safety
If you are wary of donating to an unfamiliar cause, the rescuers have detailed what their appeal expenses entail. I don't know about you, but this reassuring, It helps us to understand what is involved. These may be things you don't realise a cat might need, or are required by law to transport cats to a safer country from their current location. These rescues work with the utmost commitment for cat welfare.
The Kee and Rainey Appeal Amount includes 2 Tickets + 2 Flight Parent + 2 Crates + 2 Health Certificates + 2 Paper Work + Vaccinations + Spaying + WU Fees + Paypal Fees.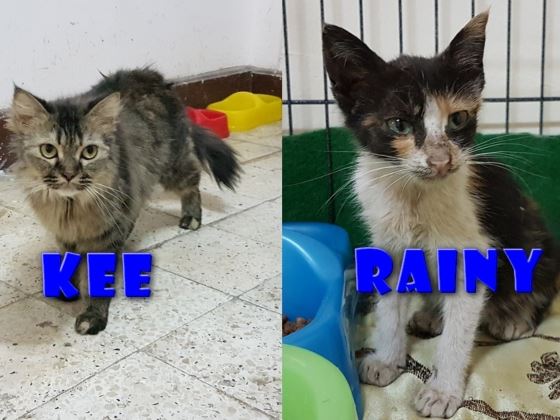 Place for Cats is not turning away from desperate cats that are far away. 'Rescue' is a gene we are all proud to share – please join us in getting Kee and Rainey safety with to Place for Cats in New York!
Marjorie
Place for Cats Kee and Rainey Appeal