Supporters of Place for Cats are always pleased to hear how well our fosters and rescue cats are doing, like Tiger the Rescue. We know our report today will have you smiling, so please read on for the best news this week.
You will remember that we rescued Tiger some months ago, and you will have read his dramatic snatch from the euthanasia list here. I know you will cheer when you see how Tiger has been transformed thanks to Place for Cats, great veterinary care and a loving foster family. 
Meet Tiger the Rescue with HIS James Bond looks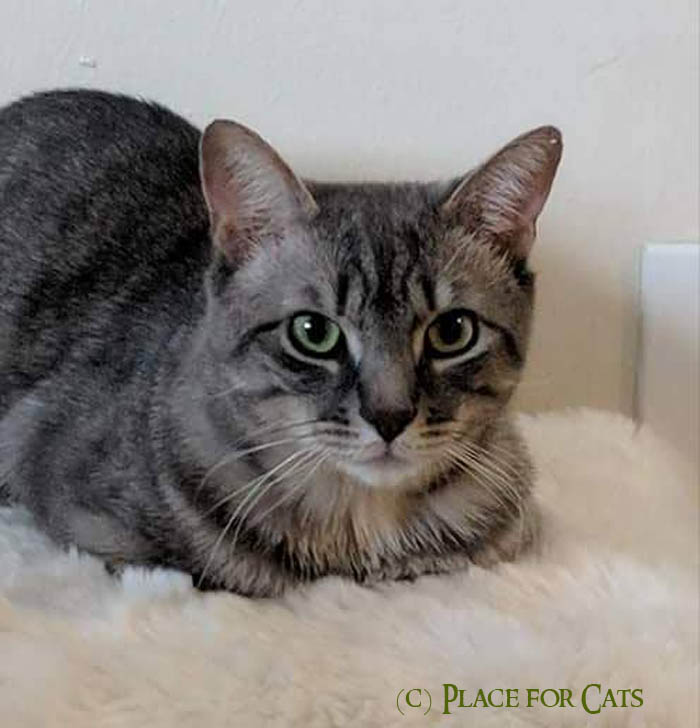 You will remember the concerns of Place for Cats about Tiger, his injuries and how he would cope after he had been rescued. Here are a couple of quotes from our previous report.
"Only a small patient rescue like us can go the extra mile Tiger needed. For 10 long days, we negotiated patiently with the DOH to ensure we complied with their requests. The Rescue Director and our official Foster have had to sign contracts keeping Tiger apart from any other cats and humans in his foster home. We will also deliver him for a carefully agreed schedule of visits to a veterinarian."
"Tiger's entire pelvic area has been shaved, which looks dramatic but he has just one wound that is still healing.  In spite of his trauma Tiger remains a patient and sweet soul."
Tiger In Place for Cats Care
We can say with pleasure that Tiger is a sweet gentleman full of love and he will make someone a truly wonderful companion. While he basks in your adoring admiration, of course! We hope you can appreciate why Place for Cats' is so delighted at Tiger's progress and the improvements in his health.
Before: Tiger When Taken Into Care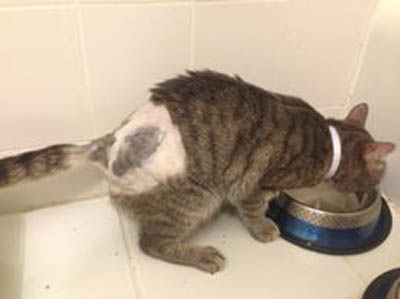 Thank you PfC supporters for helping with Tiger's continuing care. Your donations are helping to ensure his continued progress to full health. 
Have a good Memorial Day week-end.
Marjorie for
Place for Cats